Discover how you can use in-home sensors and trend data to combat staff shortages in aged care.
Enter your details to watch the webinar replay
"*" indicates required fields
About this webinar
In the fifteen-minute webinar viewers will learn how technology can be utilised to help:
1. Alleviate critical workforce shortages during COVID and beyond.
InteliCare client data improves accuracy and streamlines care planning for client advisors.
Maintain compliance (AQCS standards 2, 3, and 8) without increasing the burden on staff. Detect deteriorating conditions rapidly, provide ongoing assessment and client data governance.
2. Unlock unspent federal funding (homecare package).
Increase margins on every client, unlock the right services for each client.
Unspent homecare package funds are continuing to rise. Recent reports indicate a total of close to $10,000 of unspent funds per client. This represents $1.6 billion nationwide.
Predictive analytics hardware and software system empowers homecare providers to proactively monitor client deterioration with current health and wellbeing data.
By identifying indicators of client deterioration which may otherwise go undetected, homecare providers are able to unlock unspent homecare package funds through increased services and hours. For example, clients have been able to avert hospitalisation through early detection of UTI from spikes in bathroom visits.
Justification to adapt services and hours are supported by real world evidence, which is audit-ready and accessible on the InteliCare platform.
During the webinar we will explore in more detail how technology allows homecare providers to increase margins on every client, while unlocking the right services for each client.
3. Maximize client retention and revenue, therefore reducing early exits.
A clinical study by Rantz, Lane, Phillips study in 2015, concluded: 'Insights delivered from in-home sensors doubled clients' length of stay at home through proactive care triaging.'
Relying on intuition only works with a small number of clients and a full workforce. However, early detection of deterioration isn't possible if your clients aren't visited regularly by the same homecare staff.
Technology provides homecare professionals with the tools to help detect early deterioration in their clients.
Once these signs have been detected your client teams can take proactive steps and adjust the care appropriately, reducing the risk of falls, hospital stays, and client exits.
Agenda
2 studies about in-home sensors and using intuition to detect deterioration

Overview of trend data and in-home sensors

Real world client data and outcomes from care providers

Pricing

Questions
About InteliCare
InteliCare is an Australian technology company that has commercialised a predictive analytics hardware and software system for use in the aged care and health industries. InteliCare believes Australians deserve to age with dignity and through its business-to-business (B2B) solutions built on its proprietary internet of things (IOT) platform utilising smart sensors and artificial intelligence (AI), InteliCare aims to enable people to stay in their own homes for longer while empowering healthcare providers to deliver higher quality, more efficient services. 
Learn More
To discuss how InteliCare can help your organisation combat the workforce shortage please follow this link to speak to a consultant. 
Alternatively, submit your details below and a member of the team will be in contact with you.
Recommended for you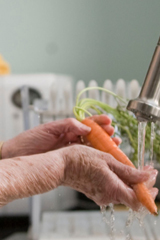 In less than 5 days, InteliCare showed an unhealthy sleep pattern and an indication of an infection.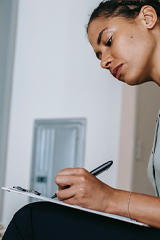 All the assistive technology intelligence you need to support clients from retirement living to NDIS or aged home care to residential care.