How InteliLiving works
1 Install

Easily install smart sensors in your home

2 Learn

InteliLiving® builds an understanding of the home routine

3 Share

Family and carers receive wellbeing updates from the app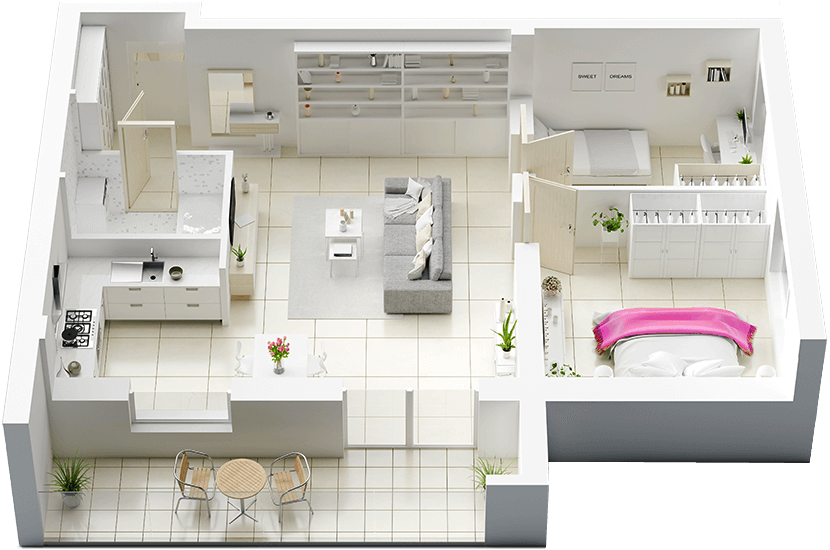 Messages, reminders and communications
Intelihub's communications features allows for text messages, reminders, and a range of other homeowner audio and visual interactions supporting those with hearing or visual impairment.
Incident detection
Understanding daily activity routines supports incident detection based on sudden lack of movement, failure to be up and about when expected, or declines in levels of activity.
Sleep quality and health
Changes in night time activity (such as restlessness) and bathroom frequency are important health indicators that often go unnoticed. InteliLiving gets to know the homeowner's night time routine through movement sensors.
Healthy eating
Changes in meal habits or a loss of appetite can have impacts on health.
A combination of power, and open-close sensors attached to appliances, the fridge or pantry door enable early warnings of changes in meal regularity.
Activity
When activity is lower than normal, family and carers can be notified that the homeowner may be unwell or fatigued, which could lead to a fall. Movement sensors placed in key rooms allows the InteliLiving-enabled home to know what normal activity looks like.
Daily routine / wellbeing
Changes to the routine provide intelligent insights to let family or carers know when assistance may be needed.
InteliLiving combines different smart sensors to learn the daily routine and share warnings when issues are detected.
Presence and social
Using movement and door sensors to understand when someone is home underpins our advanced analytics; this feature also provides notifications related to social isolation and other potential issues.
Giving everyone peace of mind
Prevent falls or emergencies by getting alerted to declines in mental and physical health before an incident happens.
Check eating and sleeping habits
Changes in daily activities like sleep patterns and meal preparation are early warning signs of a decline in health. InteliLiving's smart sensors monitor sleep patterns and kitchen appliances like kettles, fridges and microwaves alert the care team to non-activity, which could indicate potential problems.
Is social isolation a concern?
Front and back door sensors provide insights into how often, when, and for how long an individual leaves their house. The app can allow family members and carers to make sure they are attending appointments and having regular outings.
InteliLiving® will provide notifications if normal weekly outings decrease, or if they might be socially isolating themselves. App users can also see if individuals are away from the house for an excessive period of time, and can follow up.
Is the house too hot or cold?
Extreme temperatures can put undue health stress on an elderly person or person with disability. By monitoring the home's temperature, it's easier to avoid a situation that could lead to a serious health incident.
Vital bathroom routines, with privacy
A hospital admission can start with something as simple as a bladder infection, which leads to delirium and a fall. InteliLiving® gathers information on nighttime bathroom visits, and reports if these are outside the normal behaviour. The care team are notified if bathroom visits increase, and can provide vital early intervention.
Check in on the sensor and pendant status
A key concern of pendant use and other sensors is that users or the care team may not realise that they have run out of battery or are offline, causing serious problems should an emergency occur. InteliLiving® does all of the work. It's set and forget and will send an alert to the app if a sensor is off-line, the internet or power fails, or a battery is running low.
What if something is wrong?
When an unusual change from the user's routine is detected, the care team will receive an app notification. By opening the easy-to-use InteliLiving® app, the care team can clearly view recent activity and assess if action needs to be taken to support the individual.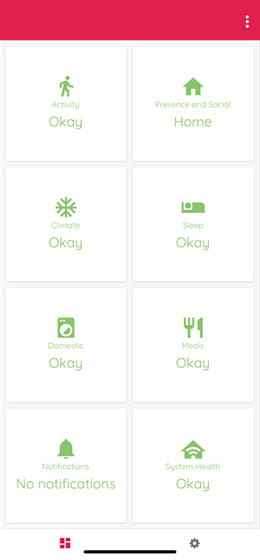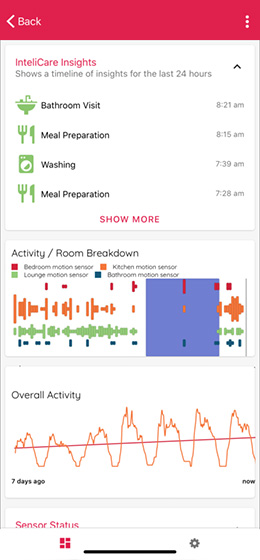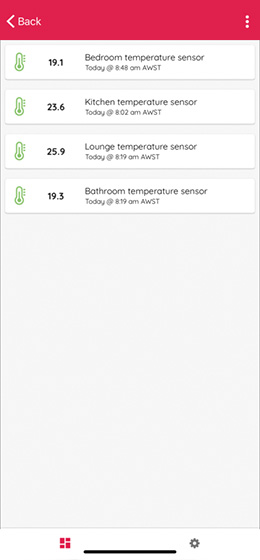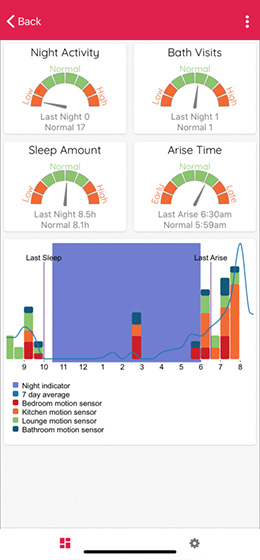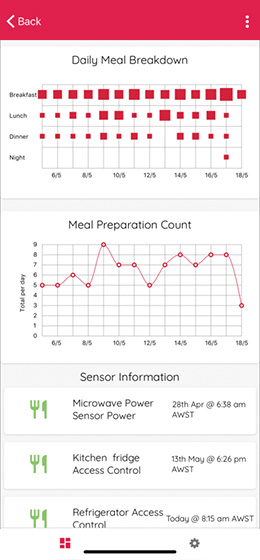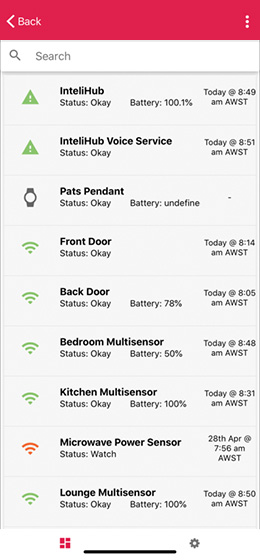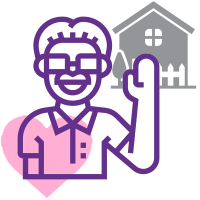 Stay Out of Aged Care
Help your parent stay in their own home. On their own terms.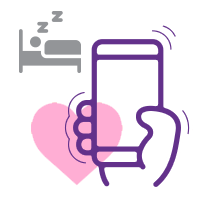 Check-in 24/7
See live activity and warnings
at the tap of a button.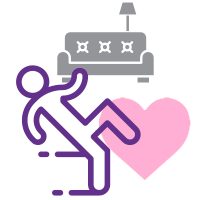 No Nightmare Scenarios
Stop worrying about an undetected fall, accident or health scare.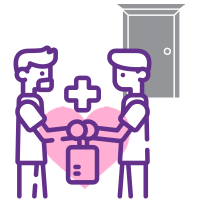 NDIS & HCP
InteliLiving® is fully funded by a health care package.
Social Distancing & Self-Isolation
Know the wellbeing of people confined to their homes during the Coronavirus pandemic with InteliLiving.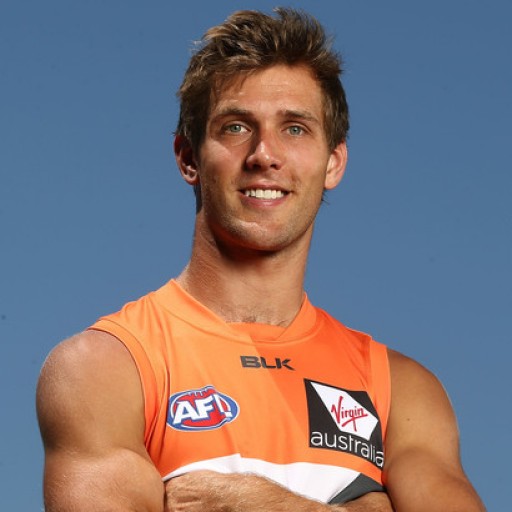 In 2019, I had InteliLiving installed for my nan, Lois, over in Perth. Although nan was a little bit worried about the installation of sensors, she quickly found that it didn't effect her day-to-day at all, and they were actually very subtle, so she wasn't too concerned.

We found as a family it mentally helped us coordinate our care, even for me here in Sydney. I could check in and make sure she was all fine and helped us take action if there was ever a need.

It made a really big difference for our family.

— GWS Giant, Matt de Boer