Smart care technology for independent living.
InteliCare combines trend data collected from smart sensors, wearable technology and alerting devices, within a predictive analytics platform. This empowers individuals and care providers to deliver high quality care to seniors and people with disabilities.
How it works
1 Install

Easy, smart sensors with no wiring and no cameras

2 Learn

Our smart 24/7 system learns your routines without invading privacy

3 Share

Care team receives regular updates and alerts from InteliCare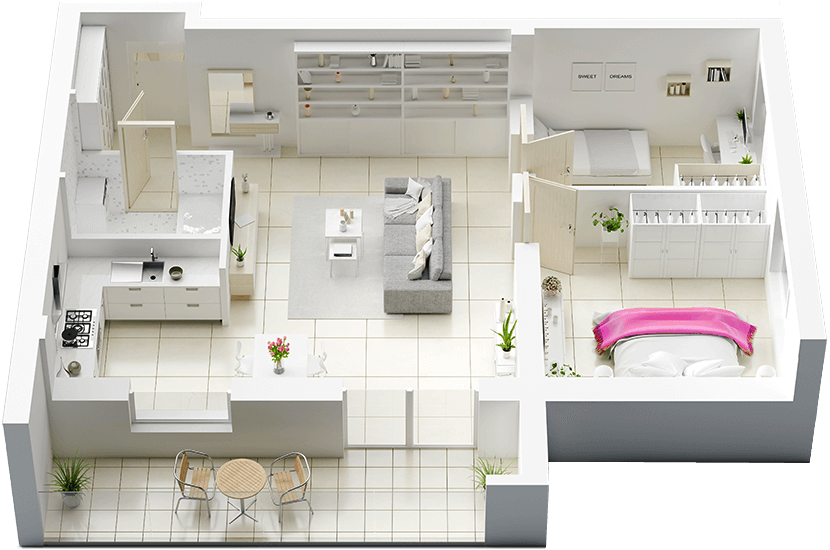 Messages, reminders and communications
Intelihub's communications features allows for text messages, reminders, and a range of other homeowner audio and visual interactions supporting those with hearing or visual impairment.
Incident detection
Understanding daily activity routines supports incident detection based on sudden lack of movement, failure to be up and about when expected, or declines in levels of activity.
Sleep quality and health
Changes in night time activity (such as restlessness) and bathroom frequency are important health indicators that often go unnoticed. InteliLiving gets to know the homeowner's night time routine through movement sensors.
Healthy eating
Changes in meal habits or a loss of appetite can have impacts on health.
A combination of power, and open-close sensors attached to appliances, the fridge or pantry door enable early warnings of changes in meal regularity.
Activity
When activity is lower than normal, family and carers can be notified that the homeowner may be unwell or fatigued, which could lead to a fall. Movement sensors placed in key rooms allows the InteliLiving-enabled home to know what normal activity looks like.
Daily routine / wellbeing
Changes to the routine provide intelligent insights to let family or carers know when assistance may be needed.
InteliLiving combines different smart sensors to learn the daily routine and share warnings when issues are detected.
Presence and social
Using movement and door sensors to understand when someone is home underpins our advanced analytics; this feature also provides notifications related to social isolation and other potential issues.
InteliCare's Smart Platform 
Unlimited users can access 24/7 LIVE health and wellbeing data, receive alerts and daily summary notifications. 
Check in on daily habits
Changes in daily activities, like sleep patterns and meal preparation, can be early warning signs of a decline in health.  
InteliCare's smart sensors learn the household routine, including sleeping patterns, movement, bathroom visits and food preparation.  
If there are any changes in activity InteliCare will alert the care team to any changes in activity so they can alter care. This can help prevent an incident or fall from occurring.  
Mental health and wellbeing
InteliCare can provide a holistic view of a person's overall health and habits.  
Front and back door sensors provide insights into how often, when, and for how long someone leaves their house. This allows family members and carers to ensure household is attending appointments and having regular outings.  
InteliCare will let you know if normal weekly outings change, or if a loved one might be at risk of social isolation.  
You'll also be able to see if a loved one is away from the house for an excessive time and be able to follow up. 
Safety and independence, without compromising on privacy.
A hospital admission can start with something as simple as a bladder infection, which could lead to a late-night fall. 
Using camera free sensors  InteliCare gathers information on night-time bathroom visits, and lets you know if there is a cause for concern allowing you provide vital early intervention. 
24/7 device status.
InteliCare does all of the work to report on its status 24/7, removing the worry from the app user. It's a true set-and-forget system, that sends an instant alert to the app if a sensor is offline, the internet or power fails, or a battery is running low. 
For those seeking extra emergency support there is the option to add a critical event and duress call assistance service to their subscription. Households can activate this service by triggering an emergency alert via wearable device.  
A trained event communications officer will respond to the alert instantly and triage as needed, calling emergency services if required.  
Emergency alerts and notifications 
When an unusual change to the household routine is detected, the app will instantly notify the care team.  
Using the InteliCare app, you will be able to clearly view recent activity, and decide if action needs to be taken. It's a worry-free approach that allows both carer and loved ones live with confidence. 
InteliCare users can also trigger an alert using InteliCare's 4g Personal Emergency Response Solutions (PERS), this will alert caregivers instantly that help is required.