24/7 resident data, analytics, insights and audit trails. One predictive intelligence platform.
Access the real-world evidence and deep trend reports you need to optimise care plans for individual residents using our InteliLiving smart nursing home cloud technology and Pro Dashboard for residential aged care homes.

Tap into 24/7 data, insights and reports to improve care.
InteliCare's smart sensors and alerts enable teams to take proactive action based on client-specific insights, without impacting staff workload. InteliCare's desktop dashboard and cloud-based technology identify worrying changes in behaviour and provide around-the-clock alerts and intelligence.

Reduce risks and workloads. Lift quality and compliance.
Create comprehensive audit trails and automate monitoring, freeing up staff to focus on residents. Identify emerging health risks, detect and help prevent falls, and minimise the risk of hospitalisations.

Greater peace of mind for staff and families.
InteliCare app connects care teams, residents and residents' families. With 24/7 alerts and analytics detecting behaviour changes that may indicate emerging health risks, residential care organisations can help prevent declining health and quality of life, so everyone enjoys greater peace of mind.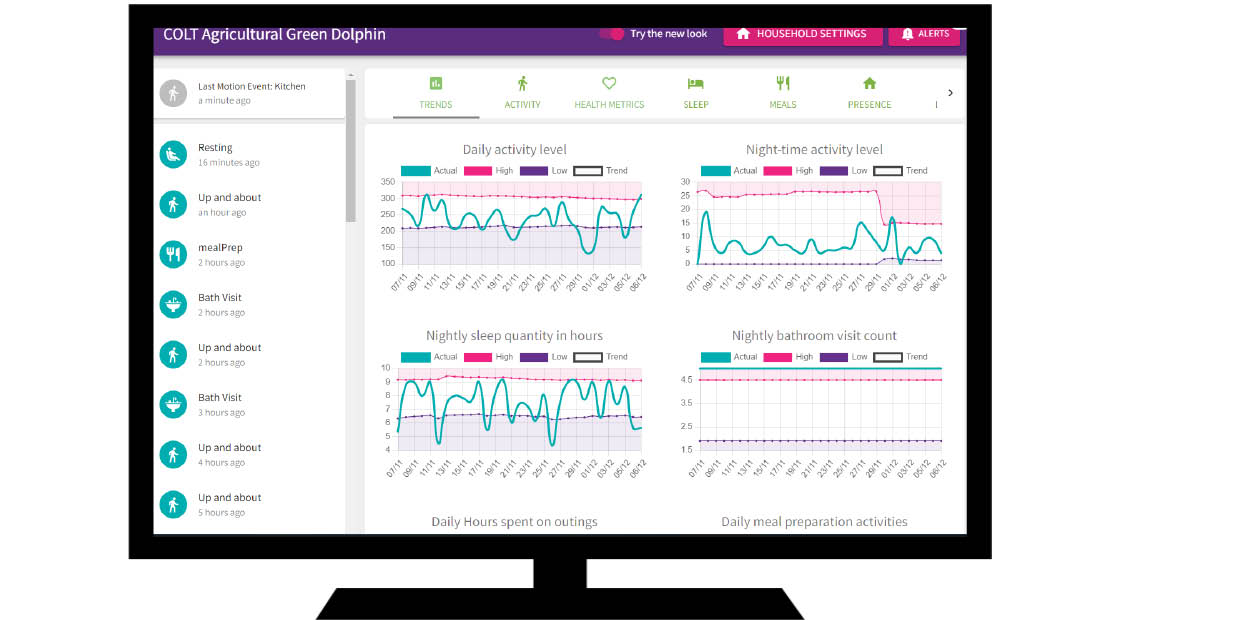 Data-driven insights for residential care teams. Just a click away.
InteliCare's discreet sensors measure and track activity levels, patterns of behaviour, health metrics, sleeping patterns and more, so residential care providers can use the desktop dashboard to instantly identify worrying changes and respond to alerts.
As a complete aged care data analytics platform with three layers of data-driven detection, the InteliCare residential care home system can be scaled up and configured to suit each residents' changing needs.
Better care and compliance. Better compliance and business outcomes.
Escalate care at the right time and justify escalations with certainty and transparency.
Get a technological and marketing edge. Differentiate your residential home brand.
Identify efficiencies, lower operating costs and streamline care delivery.
Stop relying on costly nurse call systems. Use cloud-based technology to provide alerts.
Create a full audit trail and fulfil your Royal Commission compliance obligations.
Track and improve health and wellness with Health Metrics and day-to-day intelligence.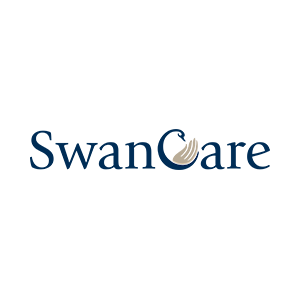 We find that for true peace of mind monitoring, the InteliCare system  sits up the top – with a large number of optional sensors for behavior monitoring, backed with great local support and willingness  to adapt the system.
We are confident in offering the system to our residents to provide great in-depth monitoring and quickly raising alerts to any potential issues.
Creating an innovative environment to support staff and residents achieve the best outcomes.
How can leading residential care providers harness smart care solutions to improve care and organisational outcomes.
InteliCare provides a single aged care predictive analytics platform that works alongside residential care teams.
Get proactive with real-world resident data, instant alerts, and predictive analytics.
Discover how our integrated aged care predictive analytics platform can change – and improve – everything for your residents, residential home staff and business.
Talk to our team