Lois's Story
Lois lives in Perth and has a big family of children, grandchildren and great-grandchildren spread across Australia, including her grandson Matt de Boer who plays AFL for the GWS Giants in Sydney. Even though Lois starting to slow down, she was still confident to remain in her home and wanted to delay moving to full-time aged care.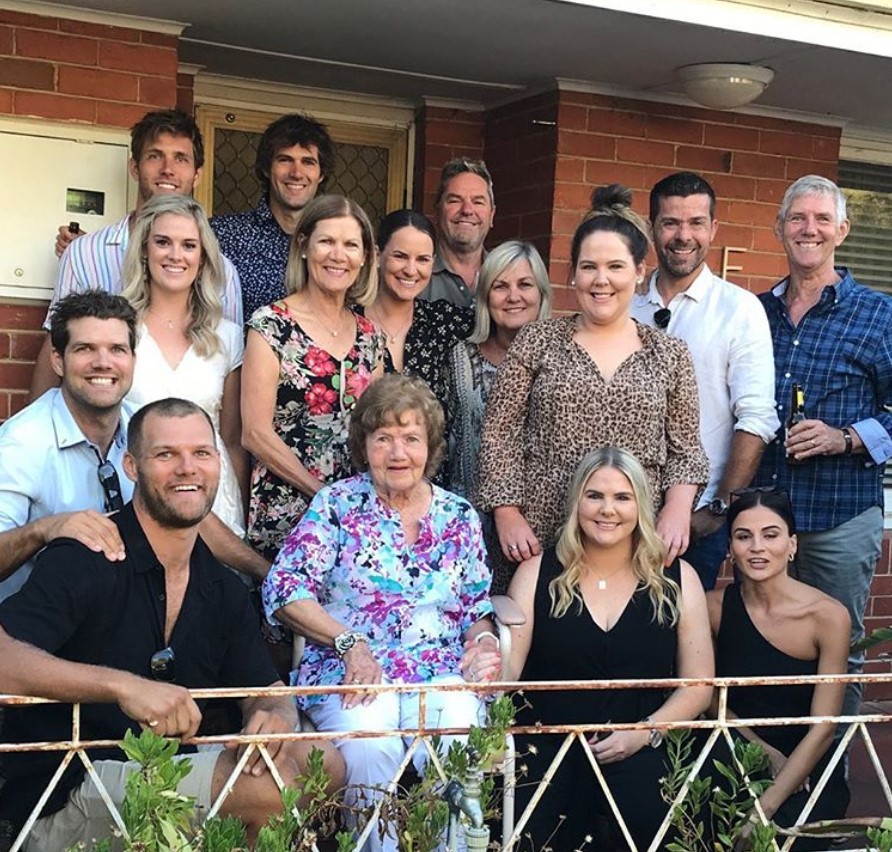 Image: Instagram
Lois's was still active around her home and happy living on her own, but her family were concerned about her wellbeing and worried about a fall without anyone around to help. The family was searching for a way to coordinate her care and be able to check-in on her from anywhere at any time.
The solution was InteliLiving
In 2019, Lois installed InteliLiving in her home to share her activity and wellbeing information with her chosen family members.
InteliLiving uses small smart home sensors (not cameras) to receive information on Lois's household routine and alerts her family if there's something out of the ordinary.
Lois's children and grandchildren were able to view her activity via the InteliCare app and keep an eye on her without pestering her with calls.
A quick response to a fall
Listen to Lois's grandson Scott tell their story of how InteliLiving helped Lois after she had a fall:
"I checked the InteliCare app in the morning and could see my Nan, Lois had commenced her day and I was due to take her out for lunch later that day.

I decided I wanted to go over earlier with my daughter for brunch so decided to ring Lois to set this up however she did not answer and I thought she may have gone out for a coffee with her friends.

I then checked the Intelicare app again and could tell there had been no movement for a long period of time and became concerned so I drove straight over to find her laying in the bedroom post a fall. She was very relieved naturally to have me come and find her which would be much longer had I not had the Intelicare app"
Happy Lois, happy family
Thanks to InteliLiving and the InteliCare app, Lois received help quickly after she had a fall. Her grandson, Scott, was able to quickly identify the drop in activity in the house when she should have been going about her usual morning routine. This reduced the time that Lois was on the floor and allowed her to receive care a lot faster.
By using InteliLiving, the whole family was able to "check-in" any time on Lois without bothering her and coordinate their visits and care of her.
By using InteliLiving, Lois was able to extend her time in her own home and delay moving to aged care too early.
Lois's grandson, Matt De Boer, talks about how InteliLiving helped him, his family and his nan.
In 2019, I had InteliLiving installed for my nan, Lois, over in Perth. Although nan was a little bit worried about the installation of sensors, she quickly found that it didn't affect her day-to-day at all, and they were actually very subtle, so she wasn't too concerned there.

We found as a family it mentally helped us coordinate our care, even for me here in Sydney. I could check-in and make sure she was all fine and helped us take action if there was ever a need.

It made a really big difference for our family.