Ailsa & Diane's Story
Diane's mum, Ailsa, is 81-years-old and in a wheelchair. Ailsa is independent, cooks for herself and is still active around her home, which she lives in alone.
Diane is her mum's part-time carer and Ailsa also receives four hours of care services once a week. Diane feels responsible for making sure Ailsa is ok and calls her every day to check-in. This can be stressful for Diane as she's not always available to make the daily calls and worries about her mum's wellbeing on the days she misses the calls.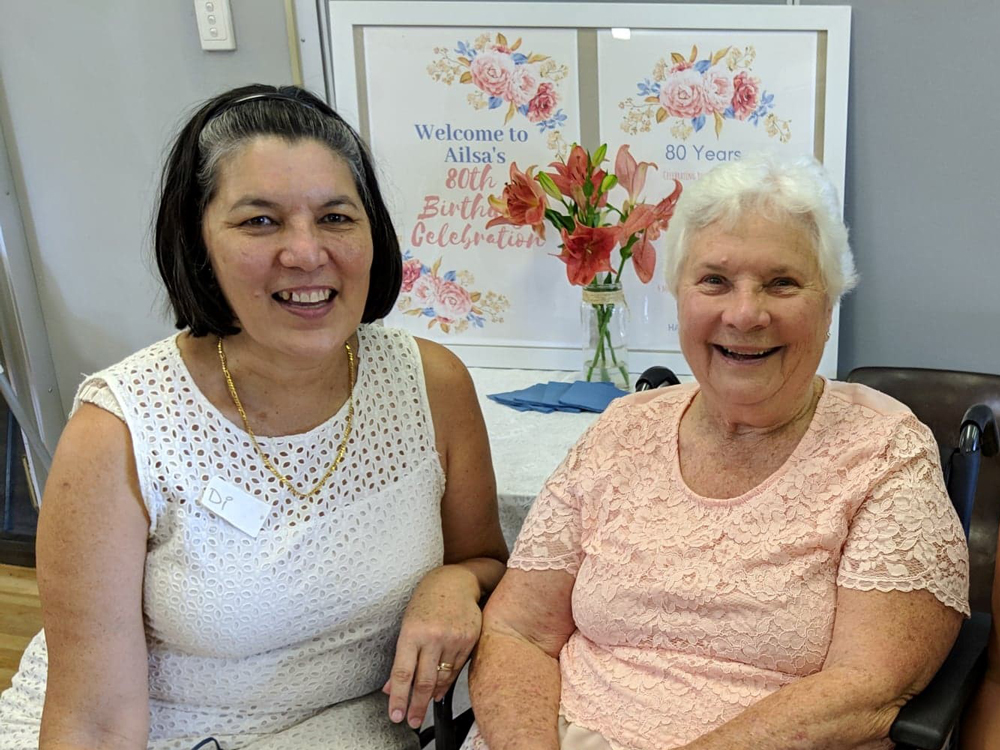 The solution was InteliLiving
Ailsa decided to take part in a trial of InteliLiving by her home care provider and the small sensors were installed in her home. By sharing her daily household activity with InteliLiving, Ailsa was able to give Diane a way to "check-in" without needing to make a phone call.
Less stress, more connection
Both Diane and Ailsa love what InteliLiving has added to their relationship and the level of care Ailsa is receiving.
I am in a wheel chair and I feel much more secure knowing that InteliLiving is looking out for me. I would recommend InteliLiving to be available to all adults with disability who live alone as it would give the both them and their family members peace of mind.

– Ailsa
I love the InteliCare system as I can see her daily movements without having to make a phone call to "check in" on her each day. I'm thankful that she is independent and can still cook and do gardening, within her means. This doesn't mean I can't or don't check in, but it means if I'm late to get up or have to be out early I can just "push the button" and see she's up and about each morning in her own time.

It also gives us something to chat about when I can see she was up late or had a sleep-in. If there is very little activity in the kitchen, lounge and dining areas, I let her know that she needs to do a few more laps of the house to keep in shape and set off the sensors, hahaha.

As far as our family goes, including this system in the care package would be a generous help and assistance. I am really pleased Mum decided to take part in the trial and I love the product. I am glad we haven't had to use the necklace emergency at all, however, I know that if we did we, can locate and talk to Mum in real-time.

When I talk to my friends both elderly and those with elderly parents they loved the idea of independence without the pressure of having to check on them physically every day.

– Diane